Michelangelo Pistoletto, Annie Ratti
Exhibiting in the Most Beautiful Kunsthalle in the World – The Most Beautiful Kunsthalle in the World
LECTURE
3 May 2012
FAR – Villa Sucota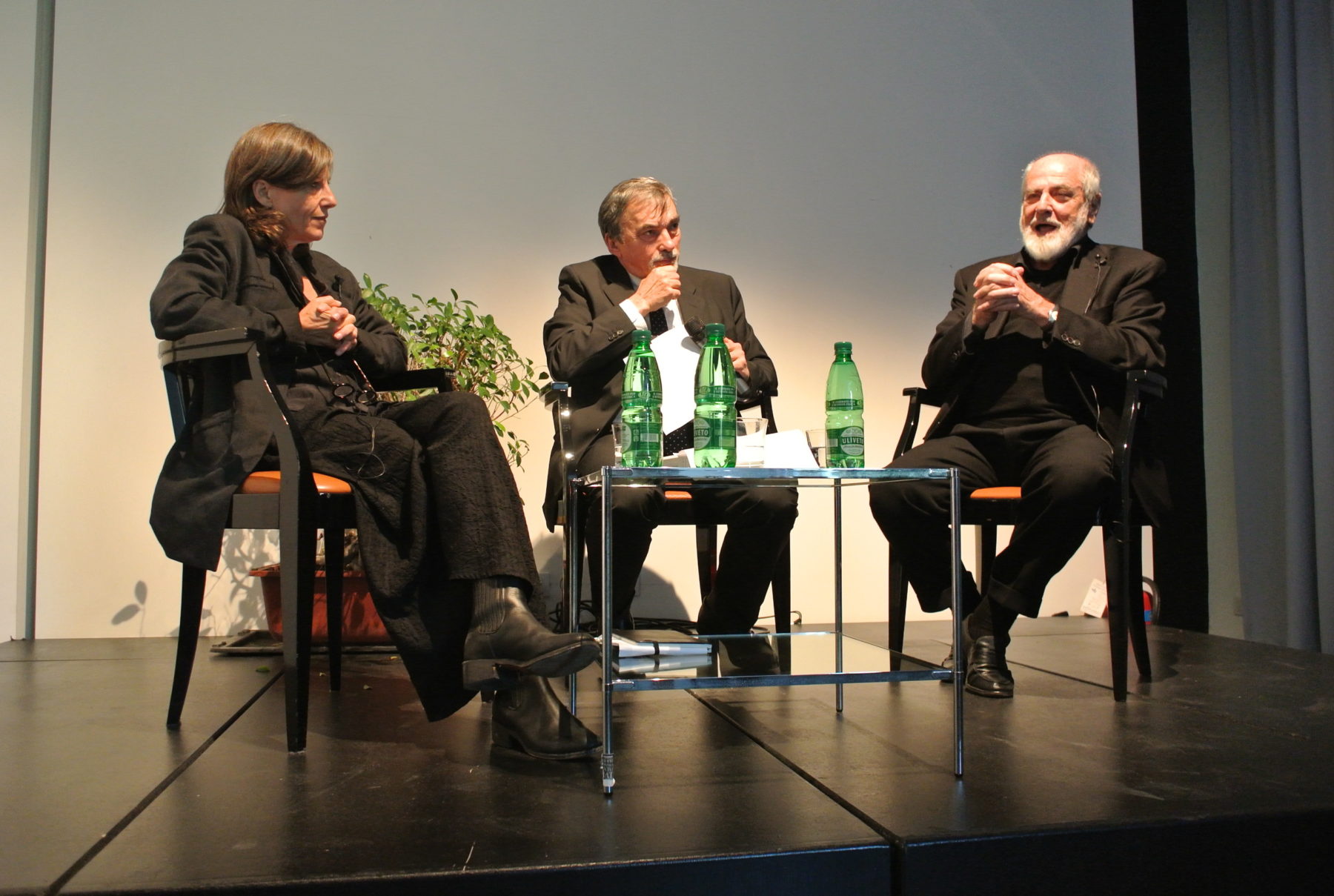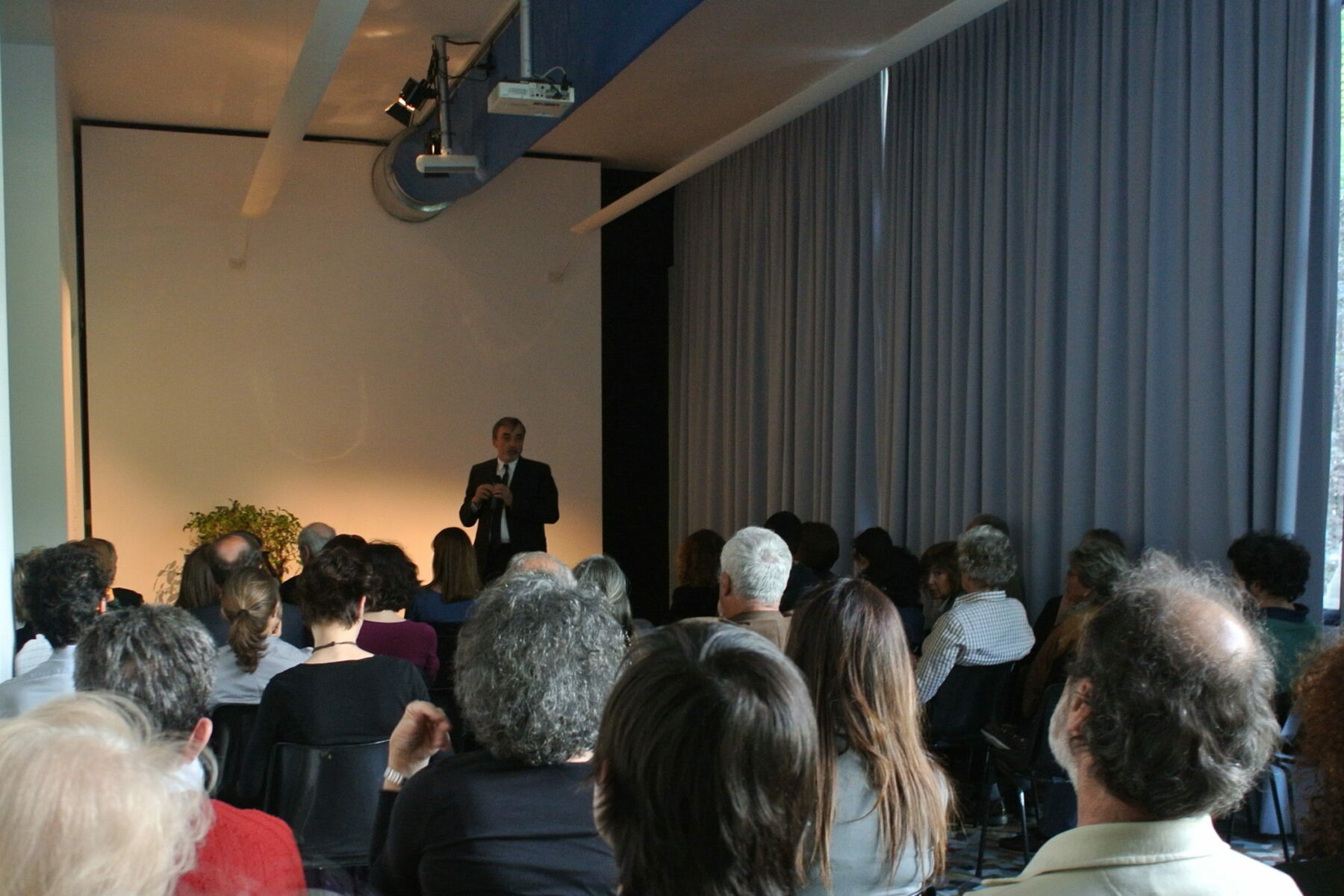 Watch on Vimeo Part I, Part II, Part III, Part IV
After almost two years, twenty appointments, fifty guests from sixteen countries, the project of The Most Beautiful Kunsthalle in the World was moving towards its conclusion.

Meanwhile, it gave voice to the real stars of exhibitions, museums and collections: the artists themselves. Artists were, in fact, central to any discussion and thought about art. Their activities, alongside their research and experiments, the situations and actions allowed us to speak of an "art system". The artists invited were: Annie Ratti, who has a significant presence in Italian art, and Michelangelo Pistoletto, who is one of the most internationally recognized masters of Italian art. Both Ratti and Pistoletto, generously decided to extend the territories of their activities involving other young players, knowledge, and experiences in the activities of their two foundations. Foundation Antonio Ratti has sponsored this series of meetings and to Cittadellarte Biella, which is a veritable factory of creative young people. With their initiative, the art is no longer producing only "works", but also the processes and experiences.
Marco De Michelis discussed exhibitions, exhibition spaces, art institutions, curators, and critics.